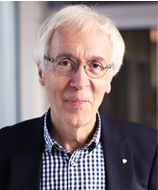 Q-symbio is a randomized, placebo-controlled, double-blinded study, begun in 2003 under the direction of Associate Professor Svend Aage Mortensen (picture) from the Copenhagen University Hospital. The study involved 420 patients with severe heart failure (NYHA* Class III or IV) from nine different countries. The participants were randomly chosen to receive either soft gelatin capsules with Q10 as ubiquinone each day or identical-looking placebo capsules. The participants in the two groups were then followed for 2 years.

The aim of the study was to investigate how much time would elapse until the participants in the two groups again encountered heart problems, meaning unplanned hospitalizations because of heart failure, fatal heart attacks, a need for cardiac transplantation, or a need for a mechanical assist pump (a heart pump).

Largest placebo-controlled study
If you calculate the study's patient-years, the Q-symbio clinical trial is actually the largest placebo-controlled study of coenzyme Q10 for heart failure in the world to date. The study and its groundbreaking results have also aroused great interest and curiosity among medical doctors and scientists in many countries and especially in the U.S., where Svend Aage Mortensen has given several presentations on the results. More interest in coenzyme Q10 will be generated by the publication of the study results..
* The NYHA classification is an official ranking system used globally that divides heart failure patients into four individual categories depending on the severity of their symptoms.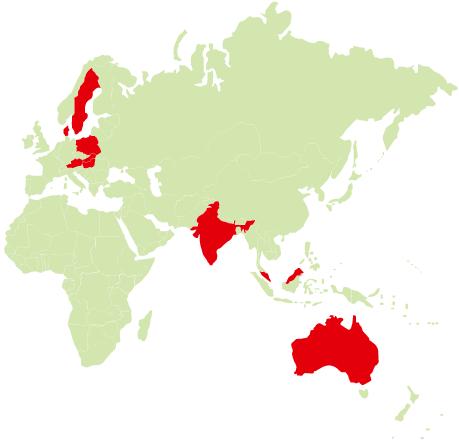 The trial participants came from the countries marked above
"The study gives rise to seriously considering adding to the guidelines for the treatment of heart failure patients. I predict that Q10 supplements eventually will become common treatment worldwide for these patients."
Chief Physician Dr. Steen Stender, Clinical Biochemistry Department, Gentofte Hospital, Quoted in Jyllandsposten. 2014, Oct.19, in response to the Q-symbio study.